Lessons
All lessons are given in Hofdael 67, Geldrop (behind the town/city hall, so not at the Volksuniversiteit).
Yogashala-OM offers yin and yang forms of yoga as well as combination classes.
YANGYOGA: Dynamic form strengthens and lengthens the muscles and develops our Yang qualities; discipline, willpower, perseverance and stability.
YINYOGA: Passive form excercises the joints and develops our yin qualities; acceptance, surrender and letting go.
COMBI FORMS: Yin Yang
"……… practice, and all is coming……"
Sri K. Pattabhi Jois
Rates
- Once a week 40,50 euro's per month
- Twice a week 58,50 euro's per month
- Unlimited access 72 euro's per month
- 10 lessons card 135 euro's (valid for 4 months)
- Single lesson 15 euro's
- Registration fee 38,50 euro's include Rishikesh mat.
- Registration fee without yoga mat 13.50 euro's
Two free trial lessons
Would you prefer a private lesson? That is also possible. The cost is 54 euros for one hour.

...DON'T USE YOUR BODY TO GET INTO THE POSE,
...USE THE POSE TO GET INTO YOUR BODY....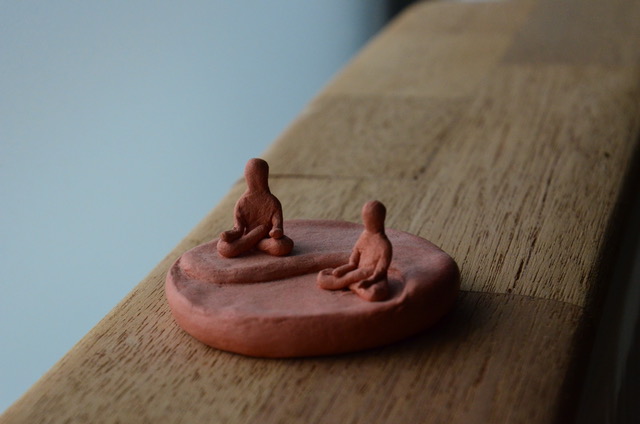 Yogashala-om
Hofdael 67, 5664 GM Geldrop

Renée Brouwers-Matulessy
Telefoon: 040-2860203
Mobiel: 06-29373150
E-mail: info@yogashala-om.nl
BTW NL001702599B63
KvK. 50618903
IBAN: NL82SNSB 0787. 8048. 43
- Yang
- Yin
- Ashtanga Yoga Mysore-stijl
- Half LED Class
- Yin, Ashtanga en Meditatie
- YinYang/Easy FlowYinYang flow/Vinyasa Flow
- Yinyoga